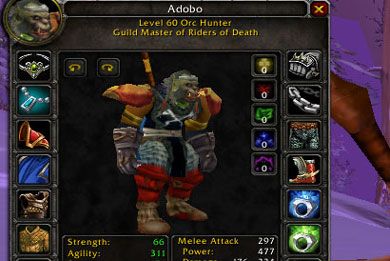 Finally, after almost two months (2 araw na lang) my Orc Hunter on the Feathermoon Server reached the current maximum level cap of Level 60. Yahoo! (palakpak naman dyan…..hehehe.).Owned!.
Now you can find me farming on Feathermoon or maxing out my Mage Tustado at the new Shadow Council Server.
BTW just a small rant, The WoW forums have some of the most immature and childish gamers i have ever seen/read.