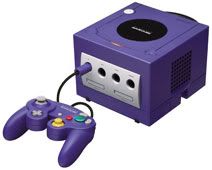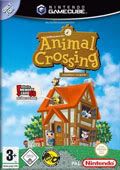 Voila! Kiven's Bday items:
Gamecube Indigo Unit and Controller
Black GBA SP
Wavebird Wireless Controller
256Mb Flash Cart
251 and 59 block Memory Cards
Animal Crossing
Paper Mario
Zelda WindWaker
Metroid Prime
Super Mario Sunshine
Pahinga ka muna PS2.hehe.
Oh and i wasnt even aware of Joey Alarilla's @Play column sa Inq7.net site linking to this blog until i saw the incoming traffic reports, (April 9, 2005 pa ito hehe):
http://news.inq7.net/infotech/index.php?index=2&story_id=32807&col=51.
Currently im not playing as much World of Warcraft and Guild Wars as i used too; add to the fact pag dumating Civilization 4 at The mOvies ill have much less time to play online. Tsk dami ko pa naipon na gold/items sa WoW.