Bastus!
Here is a screenie of the Gnome protest ( www.cesspit.net/drupal/node/491) on the Argent Dawn server which prompted Blizzard to ban and suspend some accounts.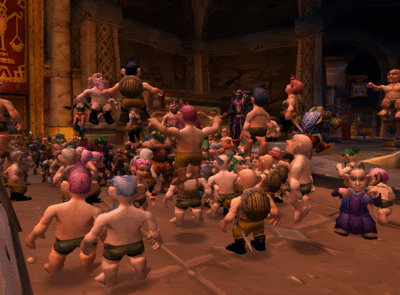 Half naked Gnomes Jumping around! Jump around!
As promised, here are the screenies from Uldaman, a 40+ Level Instance in the Badlands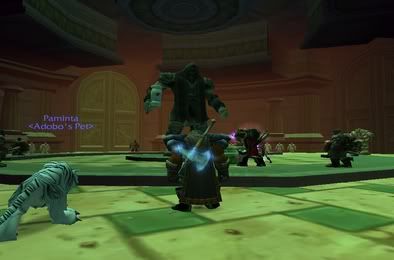 Boss Fight!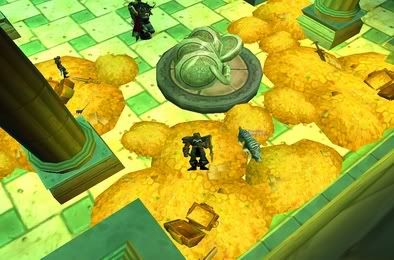 Ah! the smell of Gold pieces.